Graduate Research Symposium Scholar Visit
The Research Symposium Scholar Visit is designed to introduce prospective students to faculty and students and the diverse research being conducted at Wayne State University.   
The event will take place March 8, 2022 from 9 a.m. to noon. All activities will be virtual.
Nomination process
Nominate a prospective student to participate in the Research Symposium Scholar Visit, March 8, taking place on the first day of the three-day Graduate Research Symposium. The Scholar Visit is designed to help masters and Ph.D. programs at Wayne State recruit outstanding domestic students who are underrepresented in their discipline or program, including first-generation students. Since this is first and foremost a recruitment visit, priority will be given to nominees that a department anticipates admitting with an offer of funding.
Participants will join special programming organized by the Graduate School on Tuesday, March 8, from 9 a.m. - 12 p.m. Nominating departments must commit to host the prospective student for 1 hour, from 10 am - 11 am. During that time, we ask the nominating department to arrange a meeting with faculty and current students. Priority will be given to students that are being considered for financial support by the nominating department (GTA, GRA, Dean's Diversity, Rumble, etc.).
The nomination application is currently closed.  
Testimonials
De'Ericka Bertram

Master's and Ph.D. student in psychology
"After attending the Graduate Research Symposium, I accepted my offer at WSU. I had witnessed a very diverse community of researchers, which led me to believe that WSU could offer the support and sense of community that I had hoped to experience during graduate school."
David Criss

Ph.D. student in economics
"The part of the Scholar Visit I enjoyed the most was getting the opportunity to converse with the dean of the graduate school, faculty and graduate students. Never before in my academic career have I been given the opportunity to have such an intimate experience with academic professionals. They all seemed to have a relentless work ethic, which is contagious to be around!"
Thomas Goins

Master's and Ph.D. student in English
"My 2019 Research Symposium Scholar visit solidified my decision to attend Wayne State University. Meeting the racially and socioeconomically diverse group of graduate scholars provided the representation I needed to feel included. It was also inspiring to see various research interests, including innovative approaches for increasing long-term communicative care for survivors of intimate partner violence."
Danielle Rice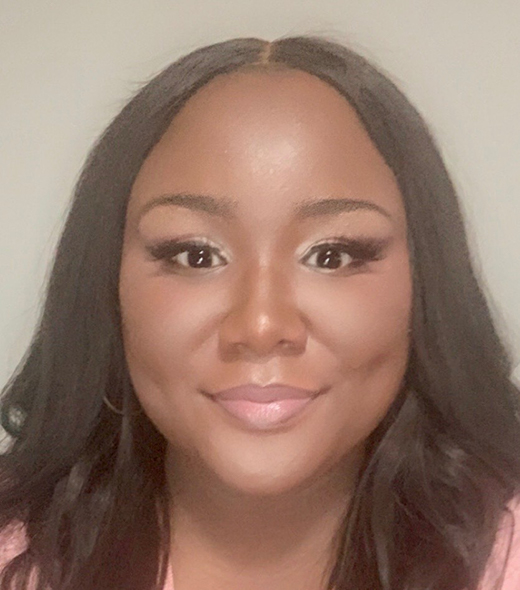 Ph.D. student in social work
"The Research Symposium Scholar Visit really provided me with the opportunity to see the culture at Wayne State. To connect with current students and faculty and ask questions about the university, research, curriculum, and funding for students. It solidified my decision to attend Wayne State."