Graduate School's SURGE mentorship program caps successful second year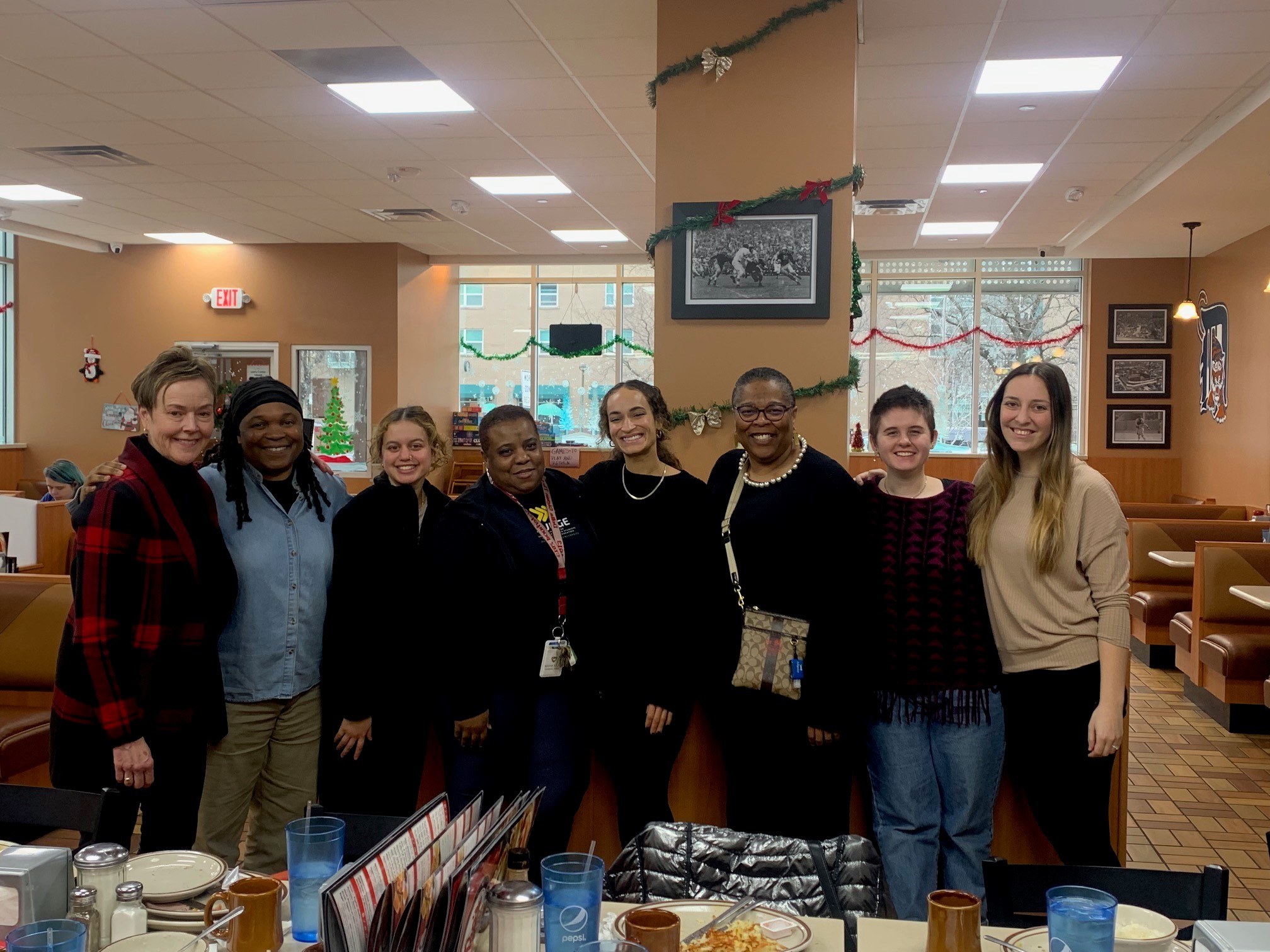 The road to graduate school isn't always easy. The Wayne State University Graduate School seeks to mitigate several challenges students from underserved backgrounds face with its program Success for Underrepresented Students in Graduate Education (SURGE).
SURGE pairs undergraduate trainees with graduate student mentors and provides professional development workshops to teach the soft and hard skills needed to excel in higher education.
As the program's second year draws to a close, a number of the trainees are already reporting successful transitions to graduate school and other opportunities thanks to SURGE.
On to bigger and brighter things
Jordan Vanek, a current student majoring in public health, has been accepted to the 2023 Pitt Public Health Undergraduate Scholars Program, an eight-week summer residential program, and credits their mentor Rayshawnda Temple with helping them write a strong application. As part of this opportunity, Vanek will present their research at the Centers for Disease Control and Prevention headquarters in Atlanta later this year.
"Being a part of SURGE has really boosted my academic self-esteem," Vanek said. "Since I'm a first-gen college student paying for my own education, I have absolutely no idea what I'm doing. It has been really wonderful to have somebody who understands the difficulties I'm facing and rooting for me."
Temple is a Master of Public Health student and has taken Vanek to a number of events hosted by the MPH student organization.
"It has been a really rewarding experience being able to be there for Jordan," Temple said. "I feel like we were matched perfectly!! We have very similar, yet different experiences, that have allowed us to connect on a deeper level. I really respect them and love how determined they are. It is motivating to me! I know Jordan will make an impact in whatever they decide to do in life."
Vanek plans to apply for the dual Master of Public Health/Master of Social Work program at WSU once they've completed their bachelor's.
Lessons in leadership
Former SURGE trainee, Rujula Lnu, graduated with her bachelor's in business administration earlier this year and will begin classes at the University of Michigan Ross School of Business in the summer for her master's in supply chain management.
"I initially applied to SURGE to gain mentorship from someone in my age group," Lnu said. "My mentor Joy Gope was working on his master's at the time, which made me interested in graduate school. I applied for my master's to gain a better understanding of business concepts, and when it came time to put my application together, my mentor was there to support me every step of the way."
Gope has since graduated with his Master of Business Administration and is now an IT product manager at Ford.
"SURGE exposed me to the diverse set of obstacles that underrepresented students face," Gope said. "It made me much more aware of my own privilege and allowed me to learn new ways to find solutions to challenges. Rujula and I are from the same geographical area, but we come from completely different backgrounds and challenges. It was an eye-opening experience."
Confidence in the classroom and beyond
LaToya Boyd, another former trainee, graduated with her bachelor's in social work earlier this year and took a nontraditional route to the graduation stage.
"I dropped out of high school at the age of 18 and felt like I had let myself down," Boyd said. "I later attended an alternative adult program at Clintondale High School and graduated in 2008 with my high school diploma."
No one in her family had ever gone to college. Boyd wanted to break the cycle and prove an inspiration to her family, so she enrolled and chose social work to help improve the community that had raised her.
SURGE provided Boyd with a network of like-minded scholars. Now she wants to take a gap year before she starts applying to MSW programs.
"My greatest takeaway from SURGE is to always be confident in my ability to succeed, in and outside the classroom."
Confidence goes a long way in higher education—it's a lesson SURGE mentor Marion A. Tate helped cultivate in her own trainee Alondra Cruz Almestica. When the pressures of the day became too much, the two would hop into a Zoom room and work on separate academic tasks together.
"That way, Alondra had immediate access to guidance and assistance whenever needed," Tate said. "It also helped combat feelings of isolation and the sense of being misunderstood, which can be particularly challenging for first-generation college students navigating academic life."
"I would highly recommend graduate students become mentors to others. It provides a meaningful way to give back and make use of one's own experiences, both positive and negative, by helping someone else avoid pitfalls and overcome obstacles. It is incredibly rewarding to know that you played a part in someone else's success and positively impacted their life journey."
Other trainees who have continued on to graduate school include Shanjana Chowdury who began the Master of Occupational Therapy program at WSU in summer 2022, and Camryn Kowalski who started a Master of Public Health at WSU in fall 2022.
The SURGE program is currently seeking undergraduate trainees for the 2023-2024 academic year. The application deadline is June 30, 2023. Learn more by visiting the SURGE website.