Blog: celebrating Diwali with the Graduate Indian Students Association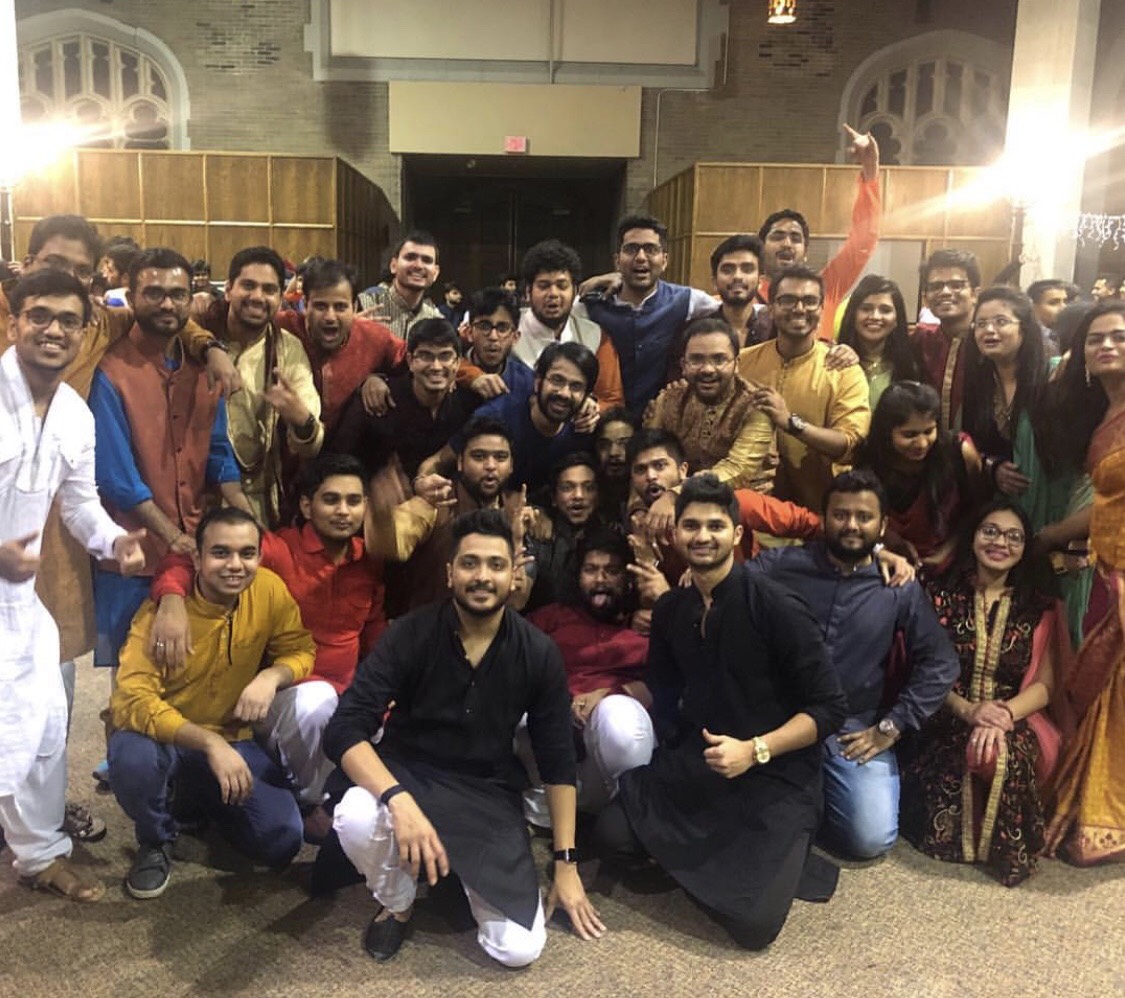 Diwali is an annual festival of lights that celebrates the symbolic victory of light over darkness, good over evil. On November 10, the Graduate Indian Students Association (GISA) organized a Diwali celebration at St. Andrews Memorial Church on Wayne State University's campus.
As with any Indian event, attendees wore traditional Indian attire: kurtas, sarees and dothis, and ate delicious, spicy traditional food, including naan, curies, gobi manchurian, pulao and curd rice.
There were a variety of fireworks ranging from flower-pots to sparklers to spinning wheels (although we never got permission to use rockets). It's just an amazingly different feeling when you actually get to light the fireworks yourself. And of course, we had fun trying to make letters and drawings in the air with the sparklers.
The most amazing part of the event was the cultural performances. It had been more than a year, back in India during my undergrad, that I'd last seen such good performances. Students from different backgrounds danced, sung, played guitar and more. Some dances mesmerized the audience while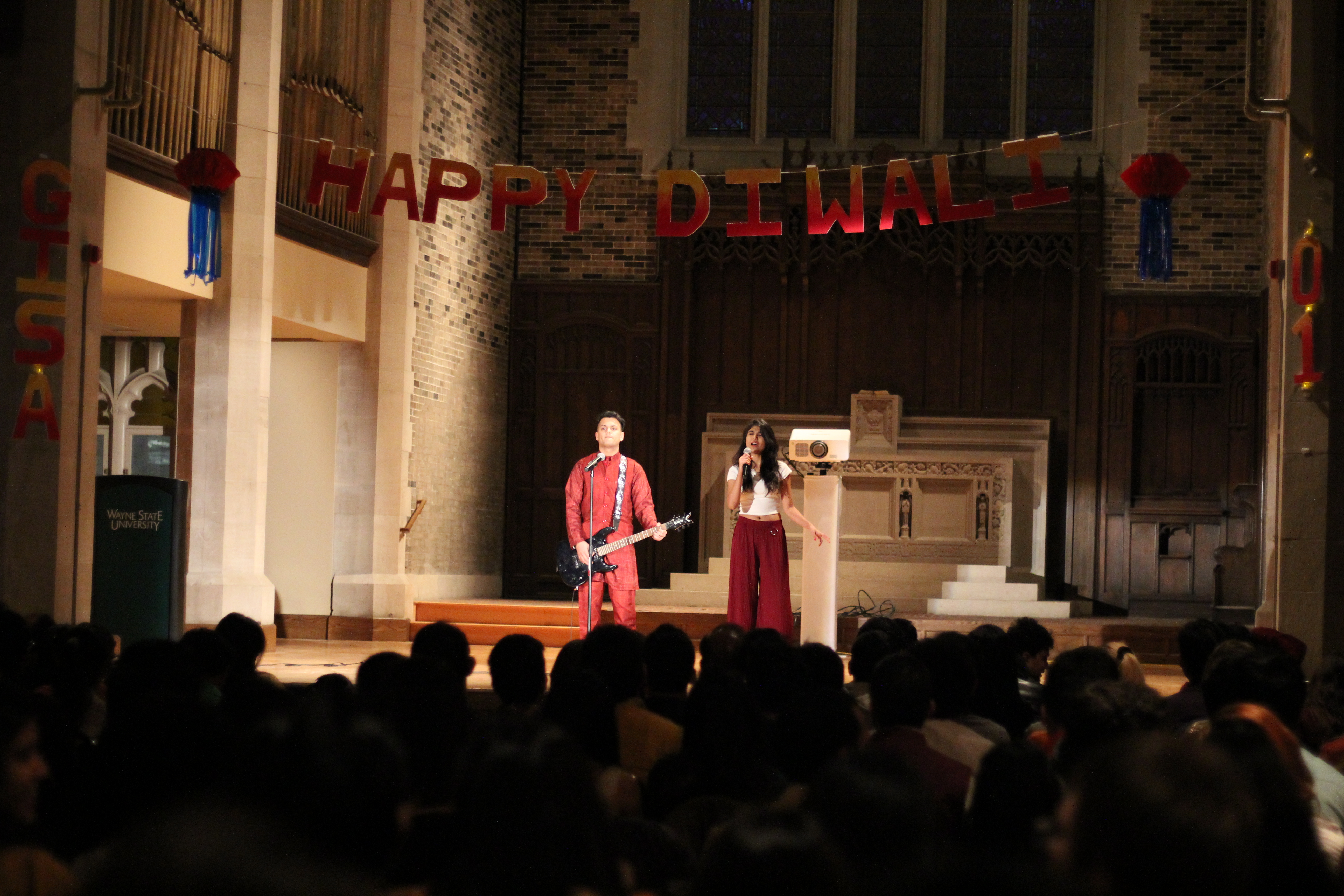 others made us whistle and clap to the rhythm. There was just so much talent on display.
The night ended with a DJ, loud music and dim lighting. Everyone moved to their hearts content and until their energy ran out! It was all about letting out your inner joy and dancing it out.
The event was funded by students and sponsors Associate Provost for Scientific Training Workforce Development and Diversity and Dean of the Graduate School Ambika Mathur, Director of Business Affairs at the Graduate School Lakshmi Sabapathy, and lecturer Jayant Trewn from the Department of Industrial and Systems Engineering.
All in all it was an awesome event. Attending gave me a true home-away-from-home feeling! Well-executed coordination by students made this Diwali celebration a success. I'm eager to attend future events hosted by the GISA.
Photo credit: Chaitanya Inamdar