Translational neuroscience student studies how avoidance behavior impacts PTSD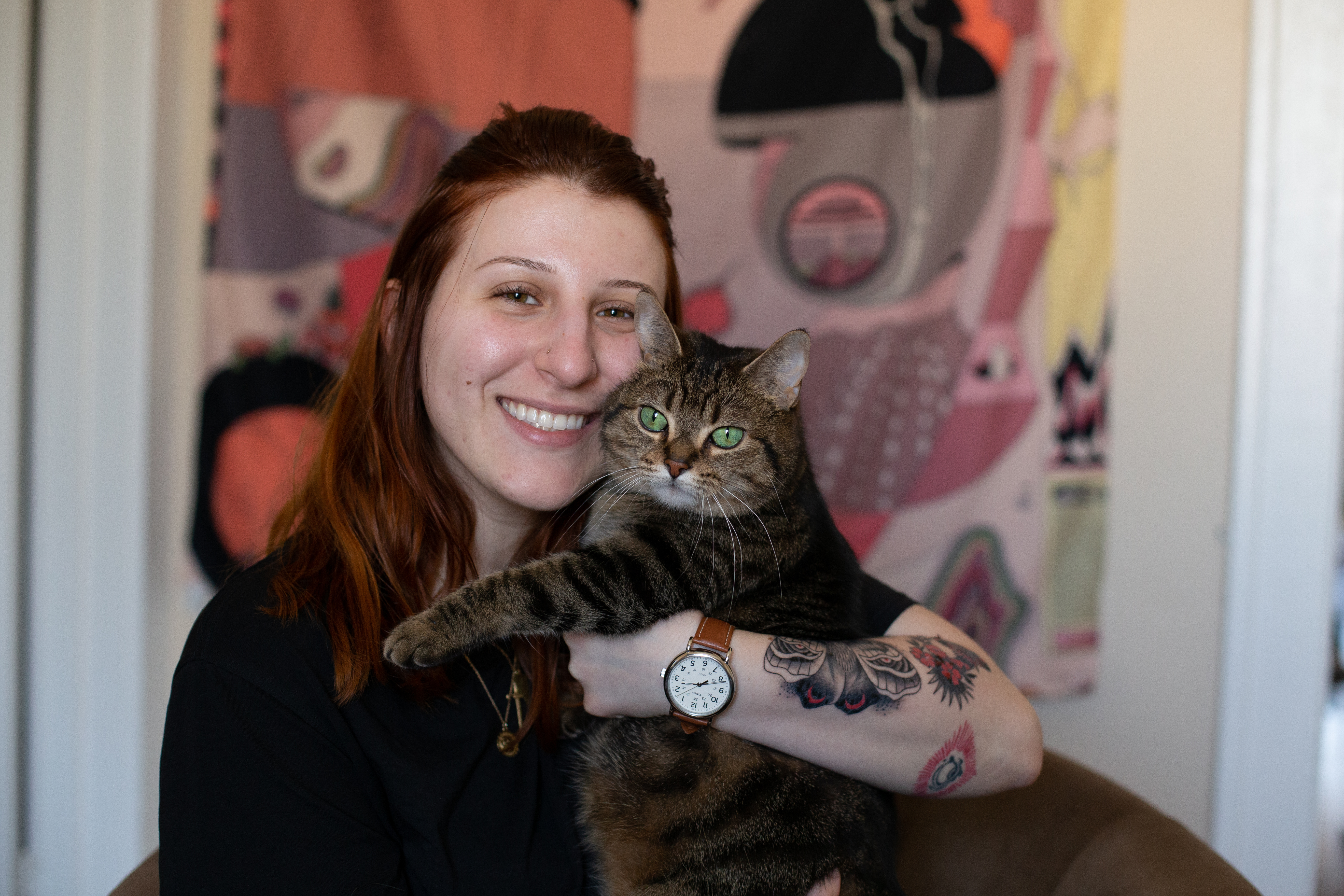 Nikki Zabik developed an interest in how stress and trauma impact maladaptive behavior during her time as an undergrad at Oakland University. It wasn't until she began graduate school began at Wayne State University that she narrowed that focus to post-traumatic stress disorder (PTSD) in adults.
Now a Ph.D. candidate in the Translational Neuropsychopharmacology Lab, under the guidance of Christine Rabinak, Zabik is exploring avoidance behavior as it relates to PTSD—particularly how it impairs proper trauma recovery and contributes to an increased risk of suicide.
"This project is an important step toward understanding mechanisms of impaired traumatic recovery, which will lay a critical foundation for identifying interventions with the potential to alleviate prolonged trauma-related symptoms in adults," Rabinak said.
"I want my research to inform clinicians and therapists who treat individuals with PTSD about the complexity of the disorder and to recognize patients who are more at-risk," Zabik said.
Zabik examines other disorders, too, such as anxiety and substance abuse. Currently, she is conducting her own national study that asks how people in and out of substance abuse treatment control their own withdrawal symptoms. Her hope is the findings will fill the knowledge and clinical gap of low rehabilitation rates in the U.S.
After graduation, she plans to pursue a postdoctoral position then continue her research on risky behaviors in PTSD and related disorders at a research institution.
Zabik has earned prestigious awards throughout her doctoral training, including the Robert J. Bernucci Promising Scholar Award, a Thomas C. Rumble Fellowship, and most recently a Competitive Graduate Student Award from the Graduate School.