Meet the newest cohort of Dean's Diversity Fellows
The Dean's Diversity Fellowship is designed to support exceptional incoming doctoral students with three years of funding. The Graduate School supports 15 fellows at a time, selecting five new fellows each year from a campus-wide pool.
Nominated by their programs and chosen by a Graduate School committee, fellows are pioneers in their fields exploring tough questions and conducting research to better the Detroit community and beyond.
Below is the 2021 cohort. All will begin their doctoral programs in the fall.
Melvin Edwards

Ph.D. in electrical and computer engineering
College of Engineering
Right out of undergrad, Edwards became an electromagnetic compatibility test engineer at ZTE. He didn't let the job stop him from pursuing his graduate studies at Wayne State. In 2018, he joined the master's program in electrical and computer engineering and the research lab of Mohammad Alhawari, Ph.D., where he studied circuit and microchip design and development. Edwards aims to pursue a Ph.D. so he can become a professor.
Abigail Fielder

Ph.D. in cancer biology
School of Medicine
A native Detroiter, Fielder earned a dual bachelor's in biological sciences and romance languages with a concentration in Spanish from Wayne State in 2020. In addition to her studies, she volunteered by teaching English in the Latino community in southwest Detroit through La Casa Guadalupana. She was also a student in the Initiative to Maximize Student Development program, designed to encourage students from diverse backgrounds to pursue biomedical academic careers. As a part of this program, she worked as a research assistant at Karmanos Cancer Institute in the Animal Model and Therapeutic Evaluation Core.
Her research interests in cancer biology will focus on the disparities in etiology and treatment of a wide range of cancers that commonly impact the population of southeast Michigan.
Kevin Hardges

Ph.D. in communication
College of Fine, Performing and Communication Arts
Hardges received his bachelor's in organizational communication and a dual master's in public relations and organizational communication, both from Wayne State. He applied his scholarly experience working as an intern for Van Dyke Horn Public Relations and later, a community liaison for Detroit Future City. As a Ph.D. student, Hardges will continue his studies on organizational communication and, more specifically, the roles race and diversity play in crisis communications during environmental and political disruptions.
Hajr Muhammad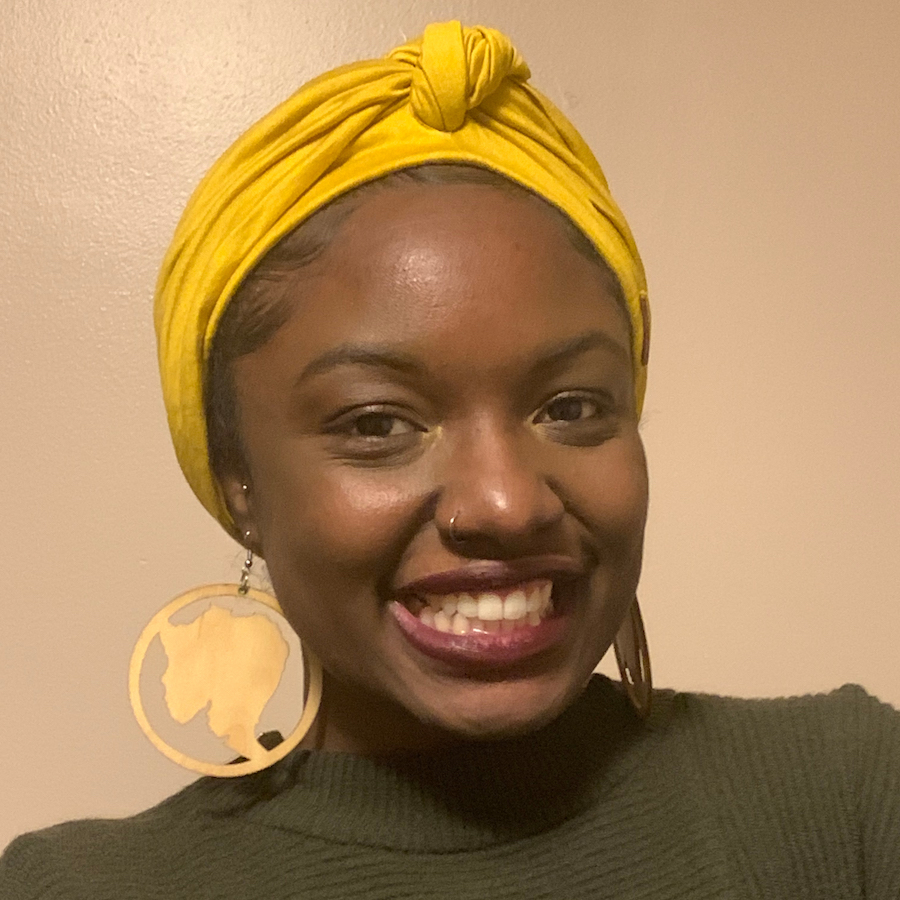 Ph.D in counseling psychology
College of Education
Muhammad earned her bachelor's in psychology from Michigan State University, her master's in counseling psychology at Wayne State and will pursue her Ph.D. in the same program. Her research relates to mental health disparities among minority populations and will consider the role of colorism in the mental health of Black teenage parents. She recently collected data in a family resilience study through a partnership with Brilliant Detroit and Great Start Wayne Collaborative. Currently, she has an active role in the intervention-based research study, Invincible Black Women.
Brianna Cymone Ross

Ph.D. in chemistry
College of Liberal Arts and Sciences
Ross earned her bachelor's and master's, both in chemistry, from Jackson State University. During her undergraduate studies, Ross was an active member of the National Organization for the Professional Advancement of Black Chemists and Chemical Engineers at JSU, a role that led to her eventual presidency of the group. She was awarded the Louis Stokes Mississippi Alliance for Minority Participation fellowship twice, an opportunity through which she mentored undergraduate students in different fields of chemistry.
Her research interests are broad and align with many of those of faculty in the Department of Chemistry at Wayne State.