Inclusivity and participation: Nurturing nontraditional students on campus
By Graduate Ambassador Robert D. Alexander-Jordan, Ph.D. student in educational leadership and policy studies
My academic journey has been far from conventional. For years, I navigated the delicate balance between work commitments and academic pursuits, with the idea of campus life feeling like an unattainable luxury. During my previous degrees, I missed out on the camaraderie of student organizations and the vibrant campus atmosphere.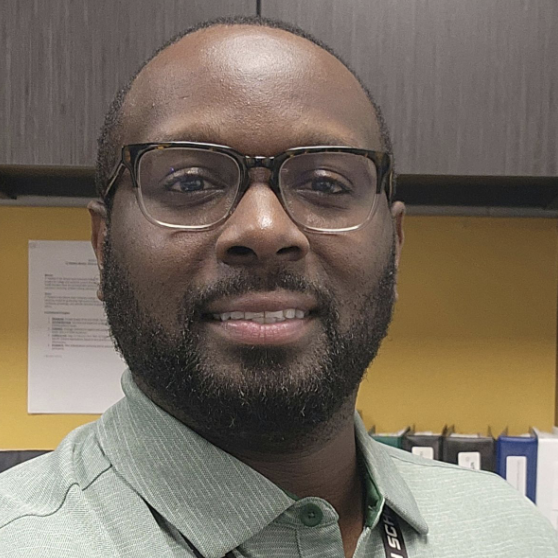 As I've progressed in my academic journey, I've moved closer to the heart of campus, physically and metaphorically. Wayne State University has played a pivotal role in this transformation. It has become more than just a place of learning; it's now my home away from home. My increasing campus involvement has been transformative, highlighting the vital role that inclusivity and participation play in the lives of nontraditional students.
Nontraditional students, characterized by factors such as age, work commitments, family responsibilities, or previous academic experiences, constitute a significant portion of the higher education landscape. However, their unique needs and challenges are often overlooked (May & Akin, 1998).
Let's delve into some of the critical issues surrounding nontraditional student experiences:
1. Visibility on Campus Beyond Traditional Hours: A significant challenge for nontraditional students is limited access to campus resources outside regular operating hours. Often, nontraditional students struggle to find the resources they need when on campus after traditional hours (Remenick, 2019).
2. Overcoming Barriers to Entry: Nontraditional students can experience additional financial constraints, and limited support networks in a system designed primarily for traditional students (Bowl, 2001).
3. Obstacles to Success: Nontraditional students are likely to feel more disconnected from the campus community and struggle with work-life balance than their traditional classmates (Goncalves & Trunk, 2014).
4. Inclusion Challenges: In the U.S., women and students of color often encounter additional hurdles when trying to be included in campus life (MacLachlan, 2012).
5. Comparative Analysis: Schuetze and Slowey (2002) provide a comparative analysis of nontraditional students and lifelong learners, highlighting participation and exclusion issues.
Knocking down barriers
To address these challenges, Wayne State and other universities have extended the operating hours of campus facilities to accommodate nontraditional students' schedules. Financial aid packages and tailored scholarships can help alleviate financial burdens. Flexible course scheduling, including evening and weekend classes, allows for the balancing of work and family commitments. And mentorship programs connect nontraditional students with peers or faculty, providing guidance and support (Hittepole, 2019).
Furthermore, diversity and inclusion initiatives create welcoming environments where all students feel valued and included, regardless of their background. These approaches help colleges and universities address the unique needs of nontraditional students, creating a more inclusive and supportive educational environment for all (Gulley, 2021).
References
Bowl, M. (2001). Experiencing the barriers: Non-traditional students entering higher education. Research papers in Education, 16(2), 141-160.
Goncalves, S. A., & Trunk, D. (2014). Obstacles to success for the nontraditional student in higher education. Psi Chi Journal of Psychological Research, 19(4).
Gulley, N. Y. (2021). Challenging Assumptions:'Contemporary Students,''Nontraditional Students,''Adult Learners,''Post-Traditional,''New Traditional'. SCHOLE: A Journal of Leisure Studies and Recreation Education, 36(1-2), 4-10.
Hittepole, C. (2019). Nontraditional students: Supporting changing student populations. University of Denver.
MacLachlan, A. J. (2012). Women and Students of Colour as Non-Traditional Students: The Difficulties of Inclusion in the United States. In Widening Participation in Higher Education: Casting the Net Wide? (pp. 263-279). London: Palgrave Macmillan UK.
May, E. L., & Akin, R. (1998). THE NONTRADITIONAL STUDENT: A NEGLECTED RESOURCE?. In Allied Academies International Conference. Academy of Educational Leadership. Proceedings (Vol. 3, No. 1, p. 9). Jordan Whitney Enterprises, Inc.
Remenick, L. (2019). Services and support for nontraditional students in higher education: A historical literature review. Journal of Adult and Continuing Education, 25(1), 113-130.
Schuetze, H. G., & Slowey, M. (2002). Participation and exclusion: A comparative analysis of non-traditional students and lifelong learners in higher education. Higher education, 44, 309-327.
Stolar, S. M. (1991). Non-Traditional Age Students: Attrition, Retention, and Recommendations for Campus Change.