BUILD Scholar wins first place for poster presentation at national conference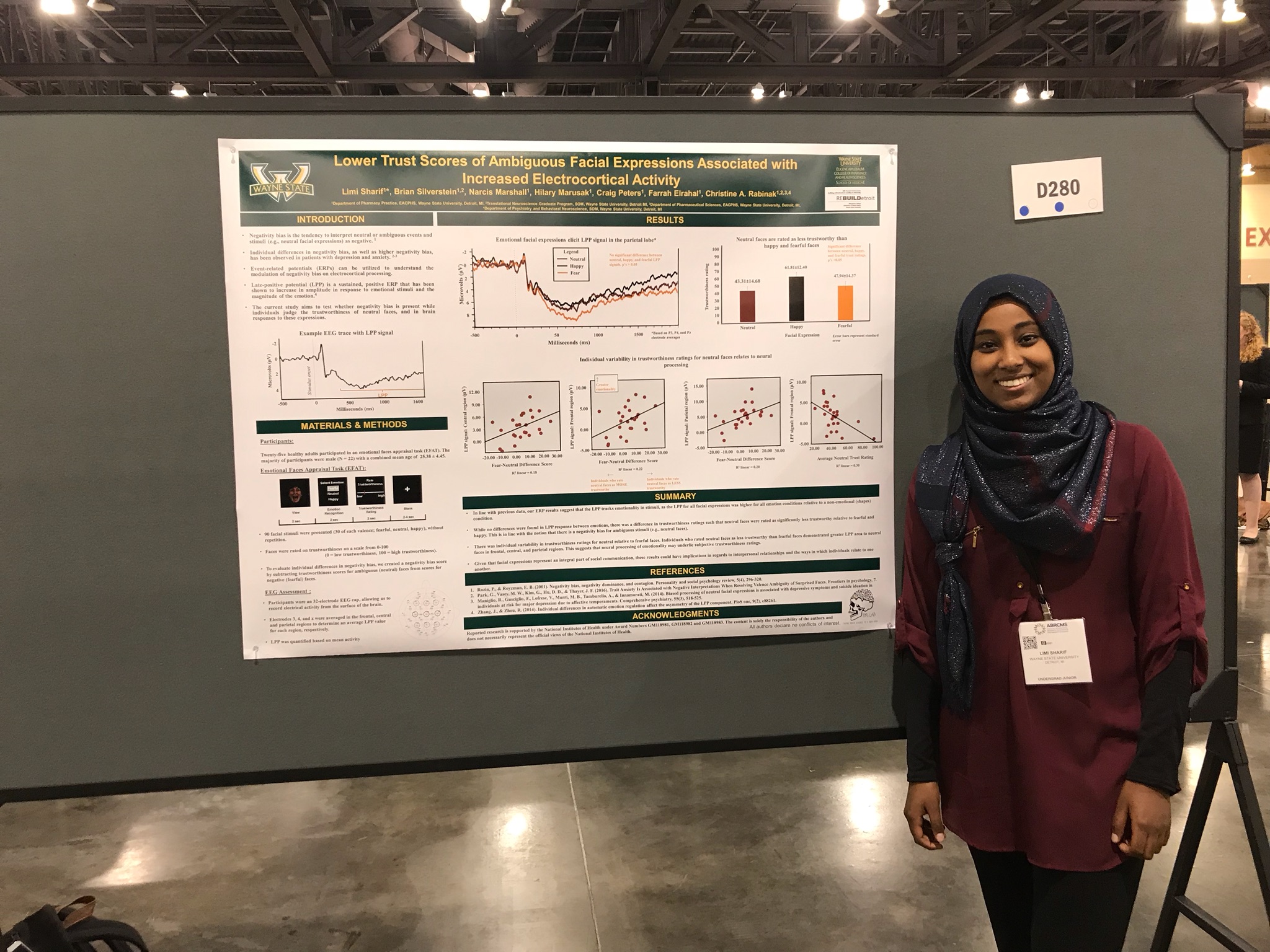 Limi Sharif is a BUILD scholar and junior at Wayne State majoring in biological sciences. She attended the 2018 Scientista Symposium in New York, NY this past April, and won first place for her poster, "Lower Trust Scores of Ambiguous Facial Expressions Associated with Increased Electrocortical Activity," in the undergraduate category. The Scientista Symposium is an annual event that brings together women in STEM disciplines from across the country to network and attend workshops, career talks and panels.
The BUILD program provides participating students, known as President M. Roy Wilson BUILD Scholars, with hands-on research training, guided career development, and access to a network of elite faculty mentors and renowned scientists. This unique program helps students develop and cultivate the skills needed to excel in college and beyond.